Elex realizes mixed ownership reform introducing qualified investors and implementing employee stock ownership
202112-29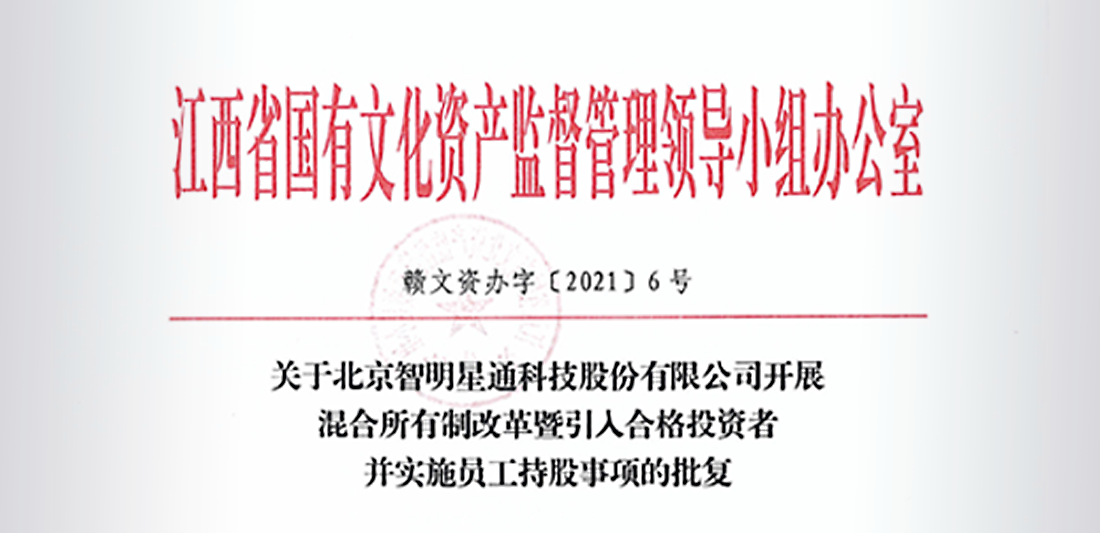 In order to further optimize the corporate governance structure, enhance the development vitality and overall efficiency as well as stabilize and stimulate the enthusiasm and creativity of the core team, Elex plans to carry out mixed ownership reform and introduce qualified investors and implement employee stock ownership by increasing capital and shares. On June 1, 2021, Elex received the "Reply on Beijing Elex Technology Co., Ltd.'s Mixed Ownership Reform and Introduction of Qualified Investors and Implementation of Employee Stock Ownership" issued by the Jiangxi Provincial State-owned Cultural Assets Supervision and Administration Leading Group Office (GanWenZiBanZi (2021) No. 6), agreeing that Elex will carry out mixed ownership reform, introduce qualified investors and implement employee stock ownership.
In the first half of 2022, Elex completed the listing and publicity of the Jiangxi Provincial Property Rights Exchange to solicit potential investors, then started the directional issuance procedure on the New Third Board and obtained the "Letter on No Objection to Beijing Elex Technology Co., Ltd. Directional Issuance of Stocks" issued by the National Equity Transfer Company on July 29. On September 8, the industrial and commercial registration of new shares for this directional issuance was completed. So far, Elex's mixed ownership reform and the introduction of qualified investors and the implementation of employee stock ownership related to the directional stock issuance work have been successfully completed.
After the completion of this targeted stock issuance, it will help strengthen the company's funds and capital strength, further guarantee and promote the company's sustainable development, and will help improve the company's legal persons governance system and build a more standardized, efficient and market-oriented modern enterprise system and operating mechanism. Not only that but will also fully connect and integrate internal and external resources, stabilize the core team and stimulate team enthusiasm and creativity, so as to effectively enhance core competitiveness.
More information
top